Chandi Devi Mansa devi Roapway Haridwar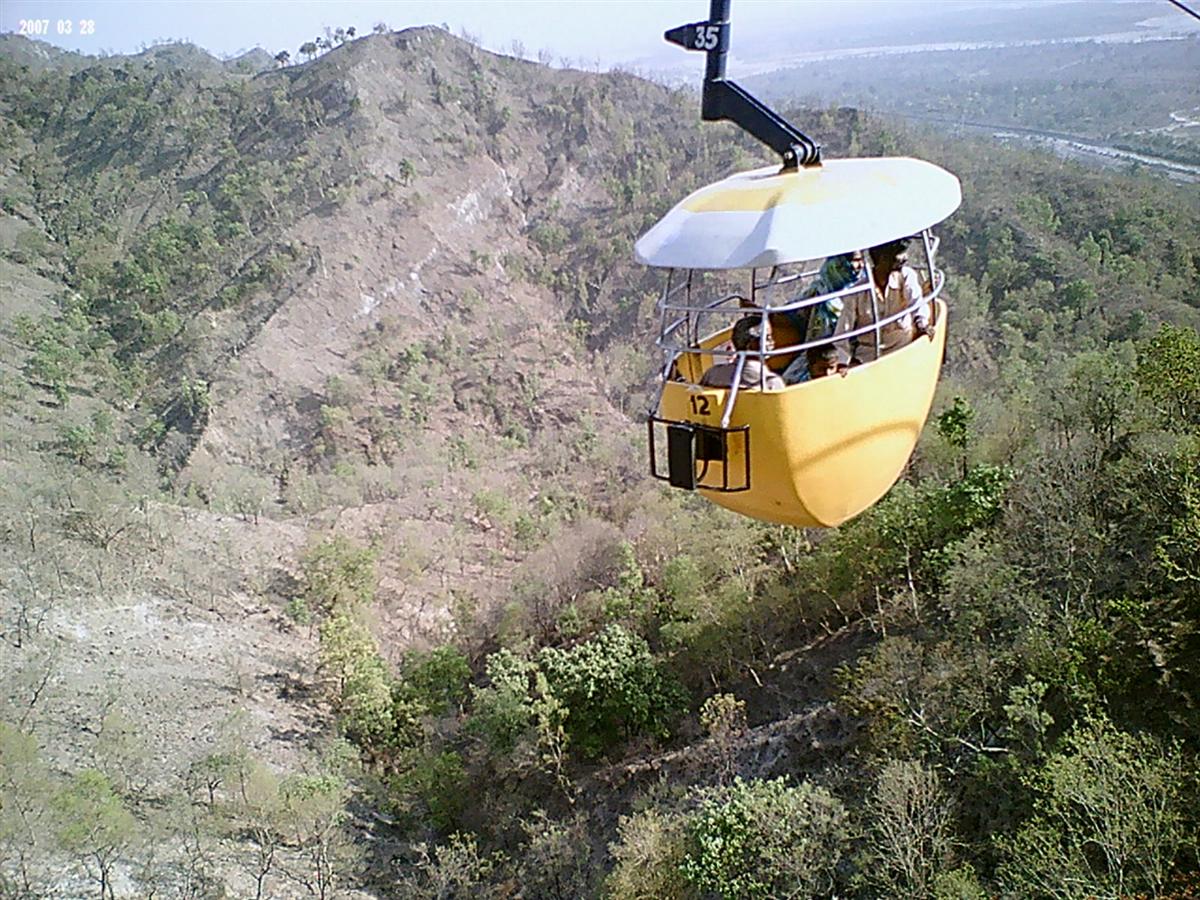 The temple of Chandi Devi is situated atop the Neel Parvat on the other bank of river Ganga and was constructed in 1929 AD by the King of Kashmir, Suchat Singh. Legend has it that Chanda-Munda the army chief of the local demon king, Shumbha-Nishumbha, was killed by Goddess Chandi here after which the place got the name Chandi Devi. Chandi Devi Temple is now accessible by a ropeway also, which starts near Gauri Shanker Temple.
Chandidevi temple is one of the popular shaktipeethas in North India. It is also called siddhapitha as it is believed that the Goddess Chandi fulfills the wishes of her devotees. The pilgrims can visit the temple by the ropeway in around 5 minutes while the steep climb by steps takes over 45 minutes. The main image at Chandidevi temple is said to have been installed by Adi Shankaracharya in 8th century A.D.
Haridwar view from Mansa Devi Temple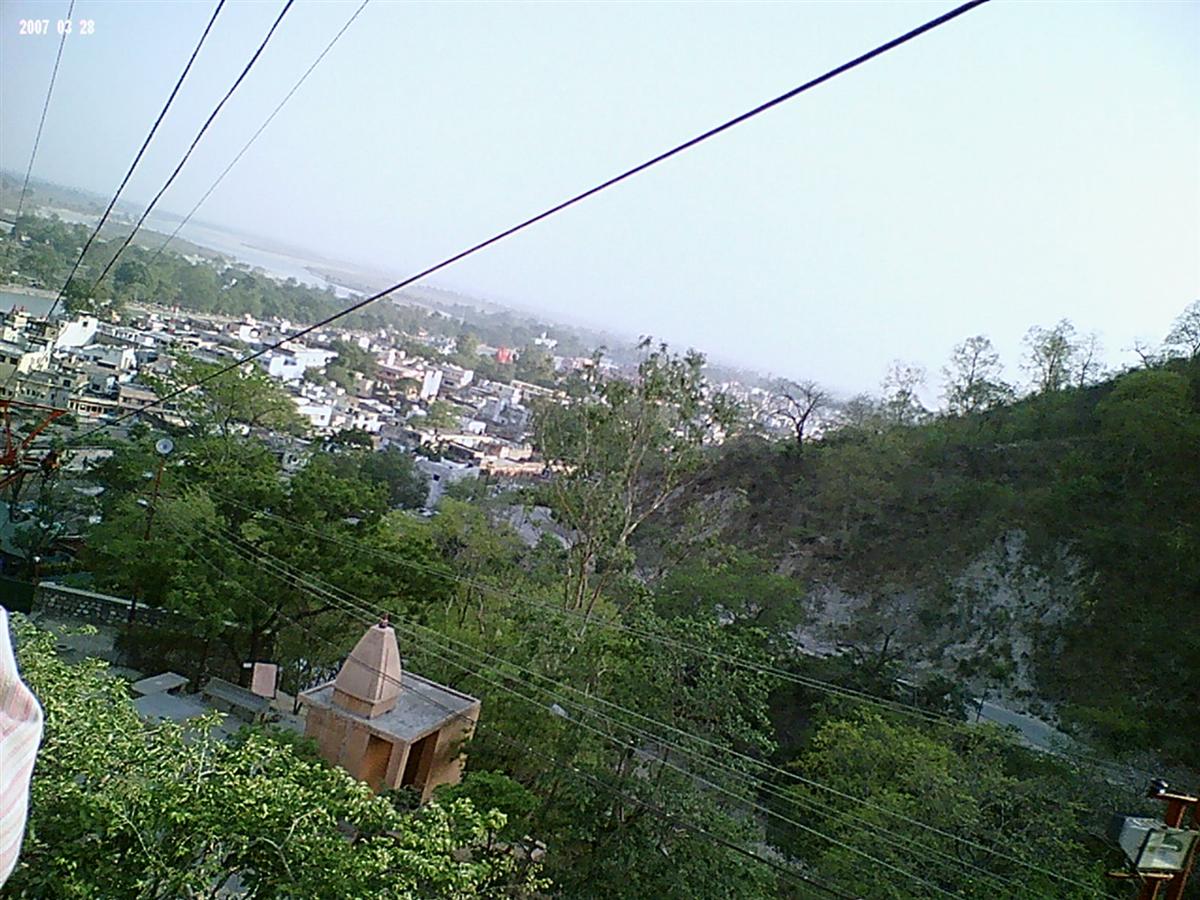 Mansa Devi Temple Haridwar Mansa Devi is one of the most popular and most visited temples of Haridwar, Uttaranchal. The temple is dedicated to Mansa Devi, a form of Shakti (Power). Located at the top of Bilwa Parvat (Hill), Mansa Devi Temple can be reached by taking local buses, rickshaws or by hiring from Haridwar. In order to reach the hill-top, one can either go for trekking or for cable-car.
Mansa Devi Temple is an ancient temple that attracts people from both far and near due to its significance. It is believed that the Goddess fulfills all the wishes of a sincere devotee. Actually, the term 'Mansa' is the altered form of word 'Mansha', which means 'wish'. On the top of the hill, there are many shops where coconuts, fruits, marigold garlands and incense sticks are available. These things are offered to the Goddess. To visit the temple, pilgrims have to follow a queue for the 'darshan' of the Goddess. Mansadevi is said have born from the mind of Saint Kashyap. She is regarded as the wife of Nag Raja Vasuki. This temple is one of the most prominent temples of North India. Mansa Devi is one of the famous Siddh Peethas (Holy Places where one's wishes are fulfilled) along with Chandi Devi and Maya Devi in Haridwar.